No more white cast. Just hue.
Discover why thousands love this award-winning SPF:
☀️ moisturizer, primer, and SPF 3-in-1 formula

☀️ protects skin from UVA/UVB rays + blue light

☀️ non-nano zinc, weightless formula

☀️ blends seamlessly into the skin
☀️ a natural glow + no white cast on tinted skin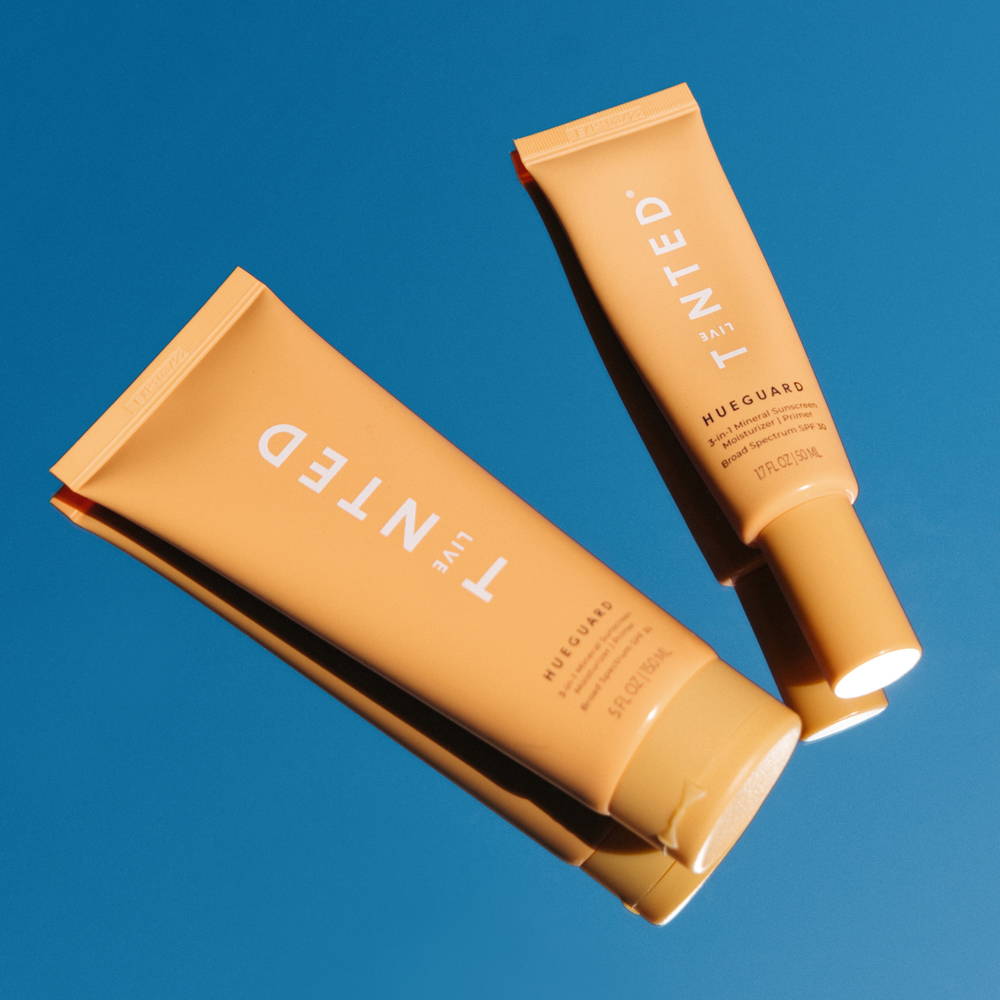 Hueguard - your daily SPF made easy
An innovative daily mineral SPF 30, moisturizer, and primer that protects skin from harmful UVA/UVB rays and blue light. This non-nano zinc, weightless formula blends seamlessly into the skin, giving it a natural glow with no white cast on all skin tones and types.
Formulated with 18% Zinc Oxide.
How to Use: Apply directly to face and body for everyday moisture and protection. Can be worn alone or under makeup.
Clean. Vegan. Cruelty Free. Fragrance Free & Reef Safe. 100% PCR Tube. Made in the USA. Available in two sizes.
⭐️⭐️⭐️⭐️⭐️
The reviews are in...
Here's what real customers have said about Hueguard.
"My search has come to an end"
Never have I ever tried a better mineral SPF. Having brown, sensitive, acne-prone skin, it has always been a struggle to find a mineral sunscreen that would protect my skin, leave no white cast, and not irritate my skin. I finally WANT to wear my sunscreen for a change.
- Nayani S.
"I will never buy another sunscreen"
The finish on this after initial application and all-day wear is amazing! Skin has a nice glow, doesn't feel sticky to the touch, just a joy to apply. I struggle with the need to wear sunscreen and how other sunscreens feel on my skin. Never have been so excited to wear sunscreen :)
- Sapna
"The best I have ever used"
It is by far the best product of this type I have ever used. The finish is perfect, not too greasy but dewy (without glitter)! My skin is more fair (and extremely sensitive) so I wasn't sure if it would even work my coloring but this truly is inclusive.
- Melissa
"Blown away. This is incredible."
I normally never write reviews for products, but this just blew me away. It's silky on the skin, doesn't cause breakouts on a sweaty and humid day, and is just such a beautiful product overall. Live Tinted has created the perfect sunscreen for dark skinned women.
- Nikitha R.
"Best sunscreen on the market"
I've tried so many sunscreens out there and many were 3x the cost of this one. Most either left a white cast, started to pill or left my face greasy. This one is so lightweight and provides plenty of hydration. Foundation goes so perfectly over this. No more spending upwards of $70!.
- Nala
Absolutely no white cast, which as a brown skinned person I've always found frustrating. This blends like a dream, doesn't weigh my skin down or make my skin oily after some time. It layers beautifully under makeup (which is so rare!!) I don't think I'll ever need another sunscreen!
- Jo
"Best SPF I've ever worn"
I never wore any SPF growing up, but now that I'm older, I realize its importance. The ones I've tried before made my face feel like my pores were clogged and oily. Once I had Hueguard, I loved that it was a 3 in 1! Couldn't recommend it enough!
- Ashu S.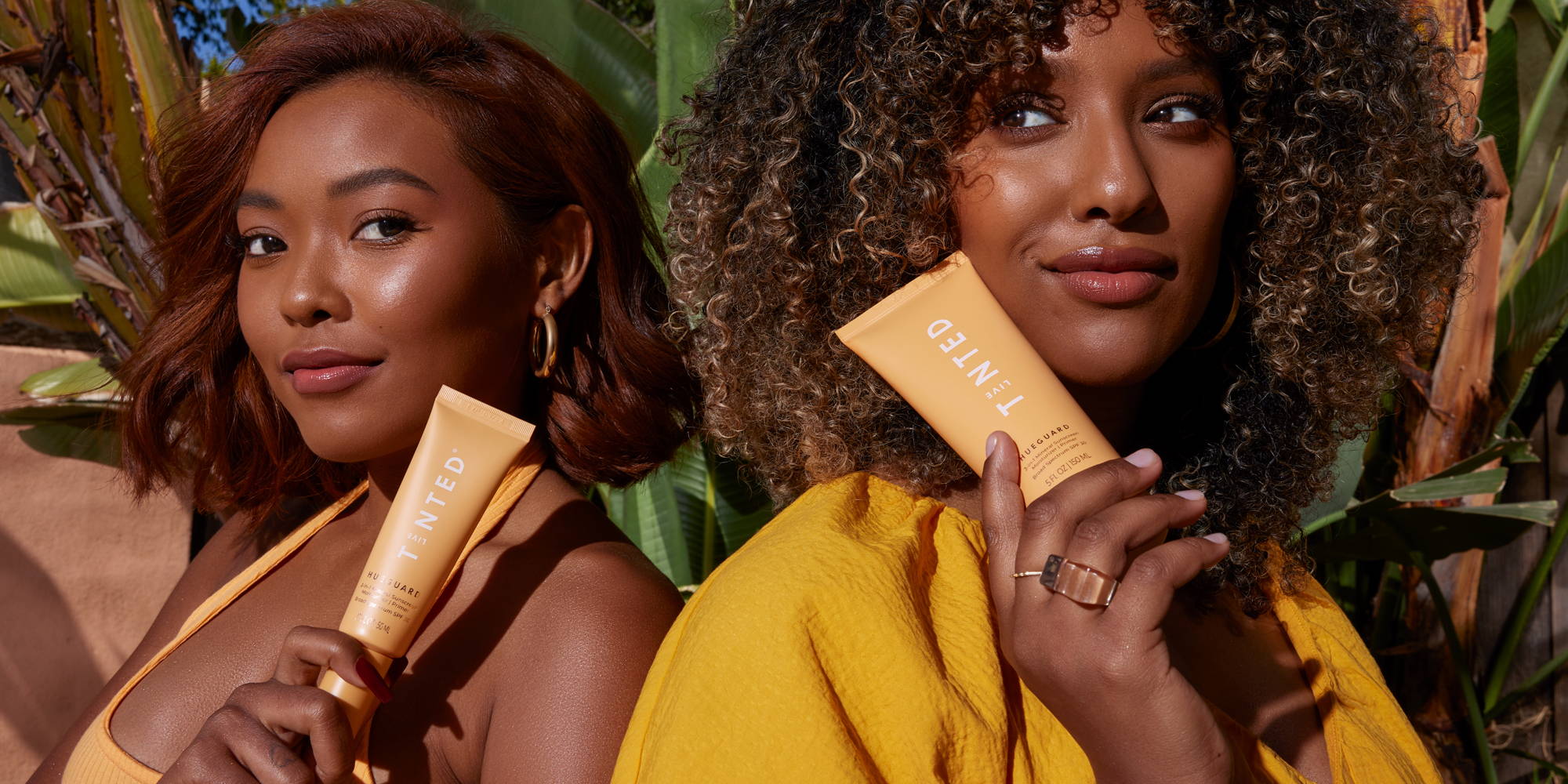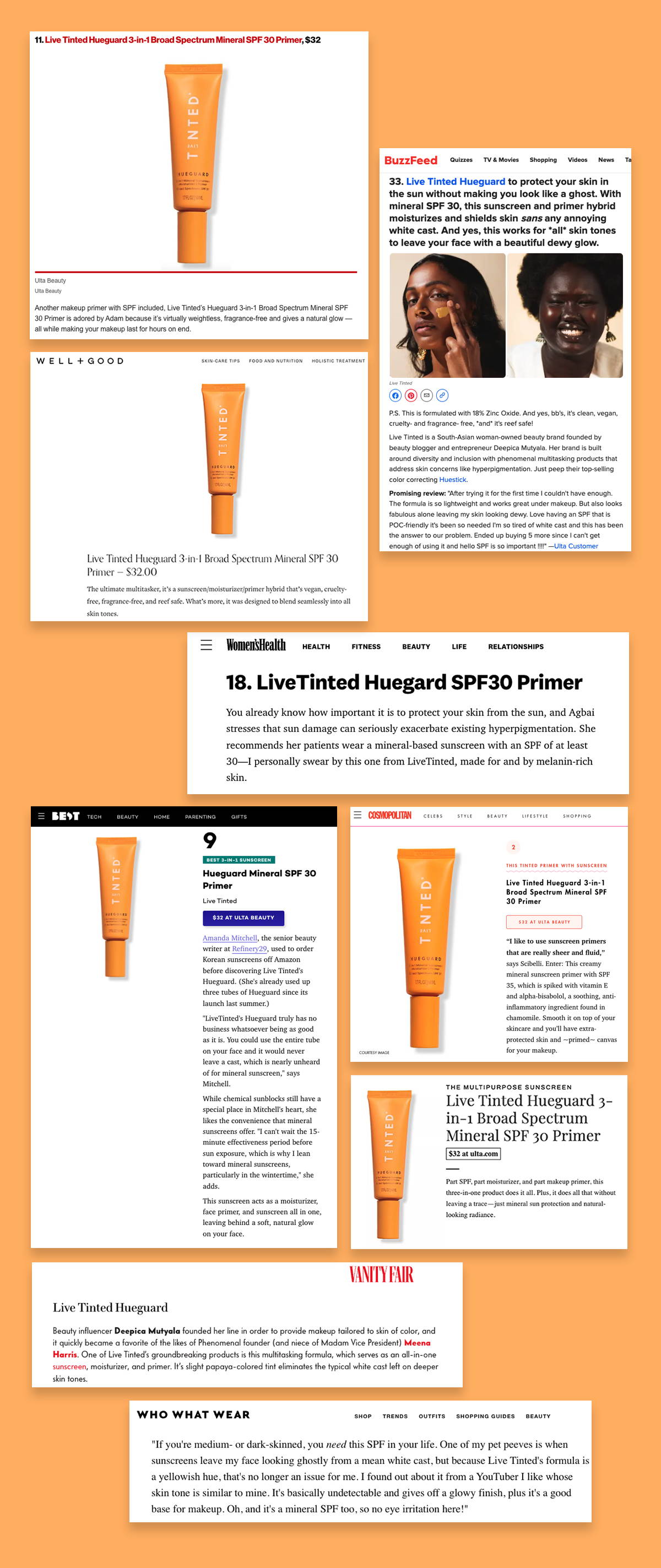 If you need more convincing that Hueguard is that girl...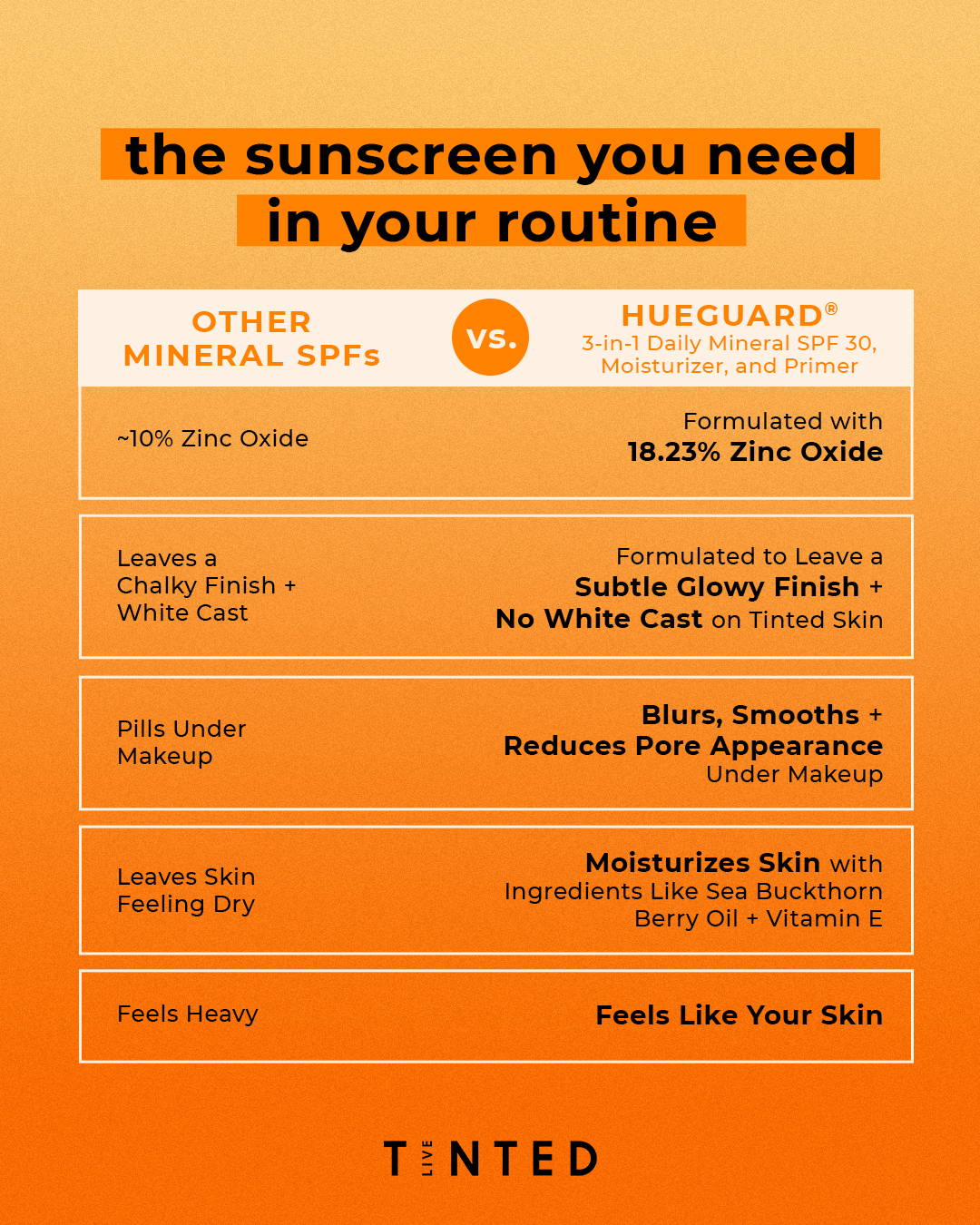 Shop Hueguard and save 20% with code JUSTHUE.
Offer expires 8/31/2022.